---



PRESERVE WHAT MATTERS



As long as there is Sub-Zero, food's goodness will stand the test of time, as will the beauty and performance of your kitchen. Built and tested to the highest standards, Sub-Zero is more than just refrigeration. It is a food preservation system, with over 75 years of innovative thinking behind it. As long as there is Sub-Zero, food will have a delicious future.
---
Create a room where refrigeration stands out or, if you prefer, blends in. Classic refrigeration comes with the iconic stainless steel Sub-Zero look or finished in custom panels. Designer units disappear into the décor, with neither hinge nor grille in sight. The mighty PRO series is an imposing centerpiece for any kitchen. With any style, you'll enjoy the delicious benefits of the finest food preservation system you can own. Explore »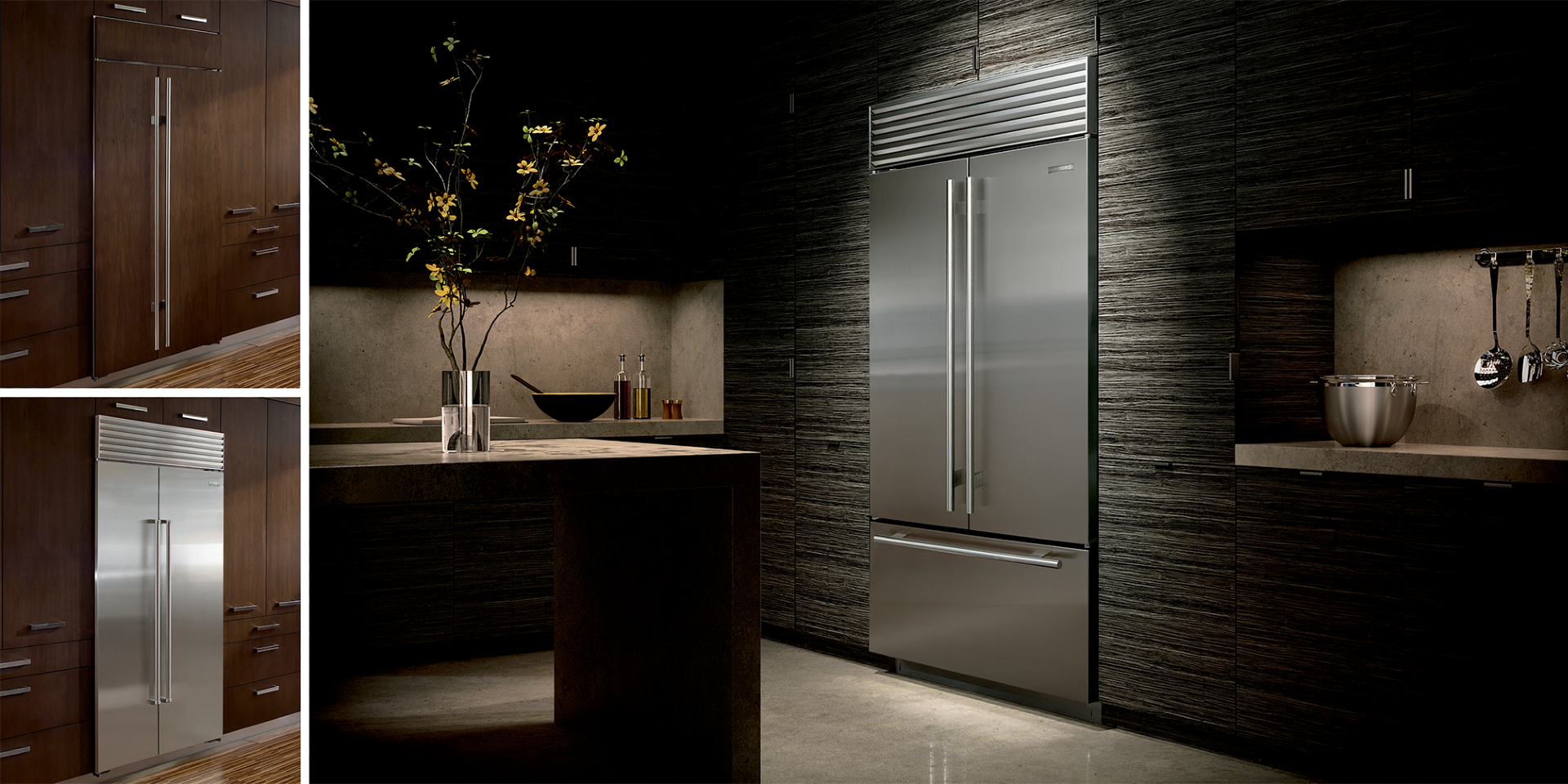 CLASSIC SERIES REFRIGERATION
Sub-Zero pioneered the concept of built-in refrigeration, blending its iconic refrigerators into the world's most beautiful kitchen designs. Choose the classic stainless steel Sub-Zero look, or a panel-ready model for a custom finish. The classic series offers a wide variety of sizes and configurations, and every model accommodates four distinct design approaches: stainless, overlay, flush inset and framed.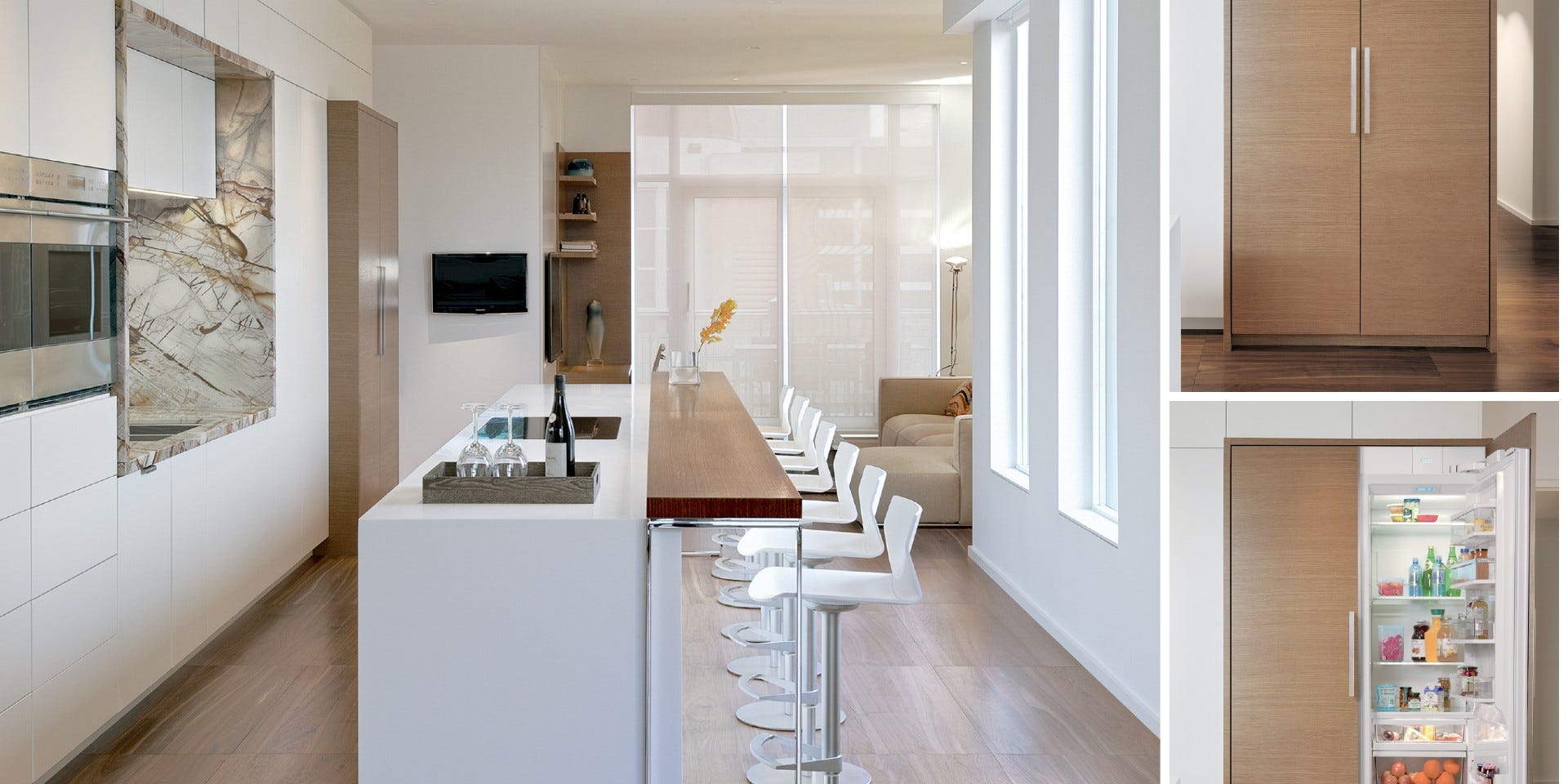 DESIGNER SERIES REFRIGERATION
A disappearing refrigerator? Sub-Zero perfected the concept. Its designer series units have no visible hinges or grilles, making it possible for your refrigeration to be indistinguishable from other cabinets and drawers around it. In over 30 sizes and configurations, designer series units can be customized to fit seamlessly, beautifully into any kitchen design.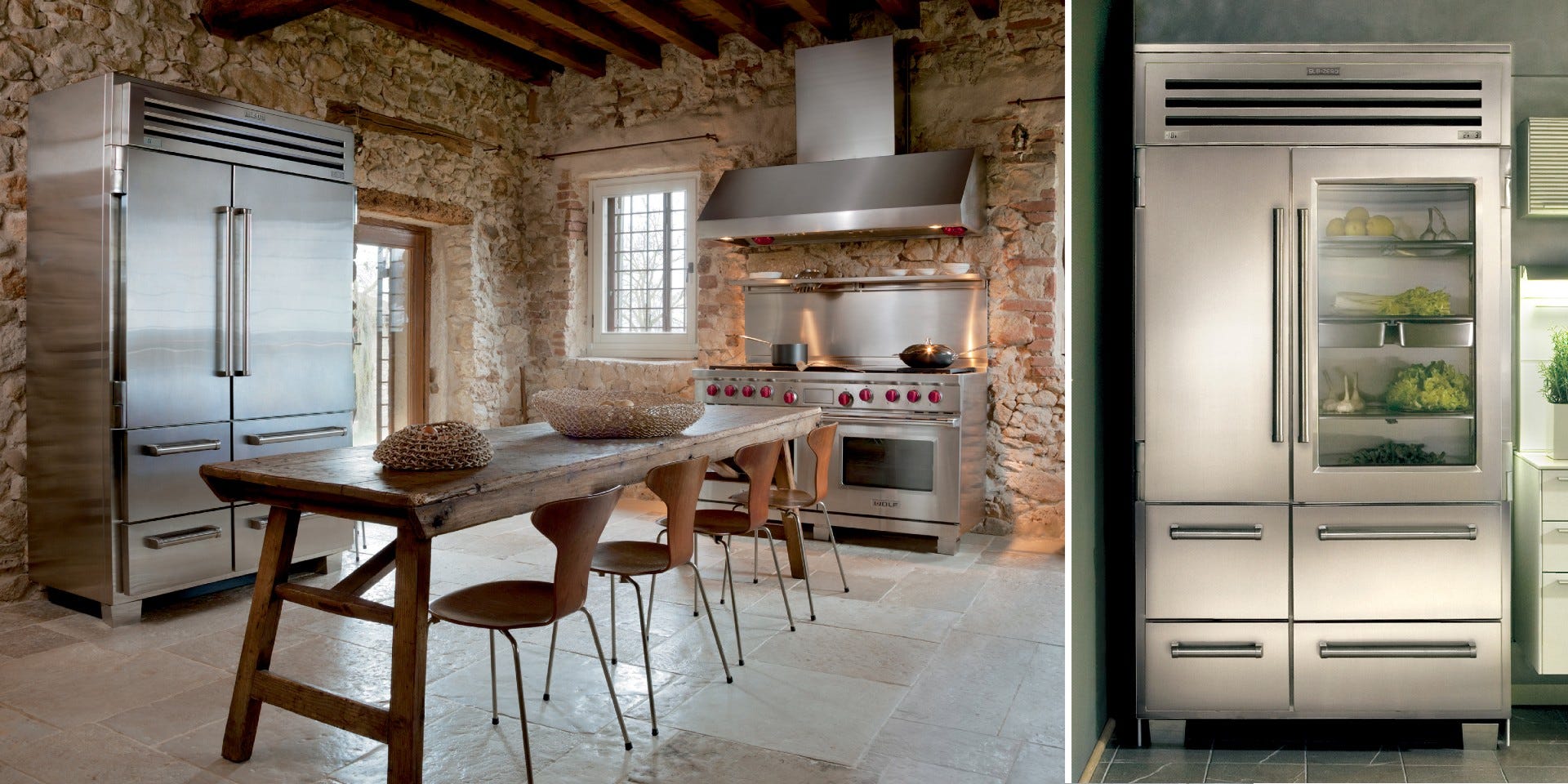 PRO SERIES REFRIGERATION
Meet Sub-Zero's boldest, most technologically advanced preservation system. Think of it as a monument to food preservation—equal parts luxurious design statement and culinary secret weapon. The PRO series prolongs freshness and prevents waste by addressing the three pillars of food preservation: proper humidity, precise temperature control, and purified air.
---
UNDERCOUNTER REFRIGERATION
Fresh produce in the kitchen island, frozen foods in the pantry. Yogurt and juice in the breakfast room, chilled drinks in the exercise room, ice aplenty out by the pool.
Sub-Zero refrigeration is anywhere refrigeration. Designer drawers bring cold storage to any room in your home. These units fit in easily, seamlessly with the flow of your home, and the way you live. Explore »
---
THE DEFINITION OF DESIGN

FLEXIBILITY
There's a Sub-Zero undercounter model for every need, and with the addition of custom door and drawer panels, there's no room style they can't match.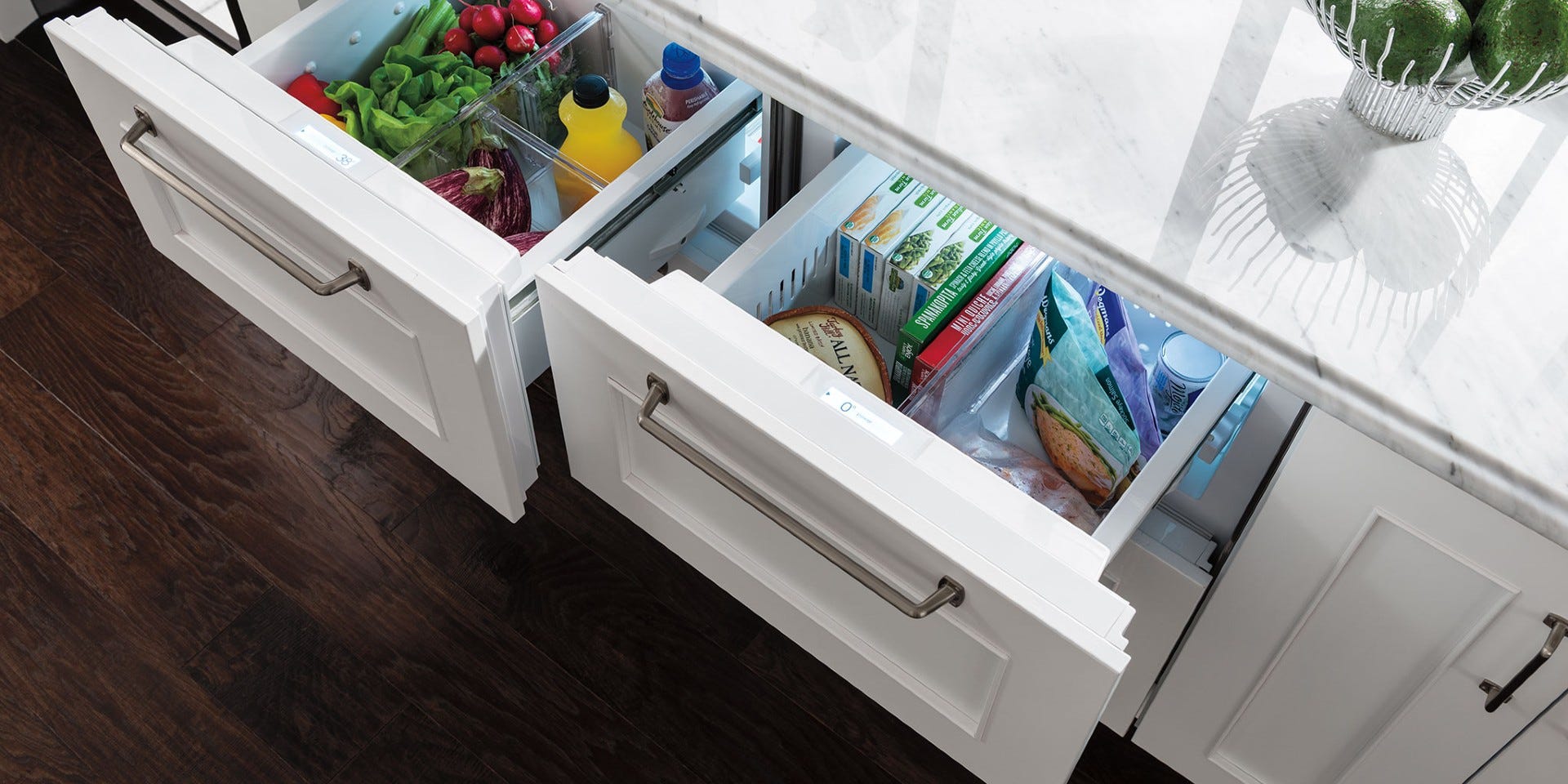 ---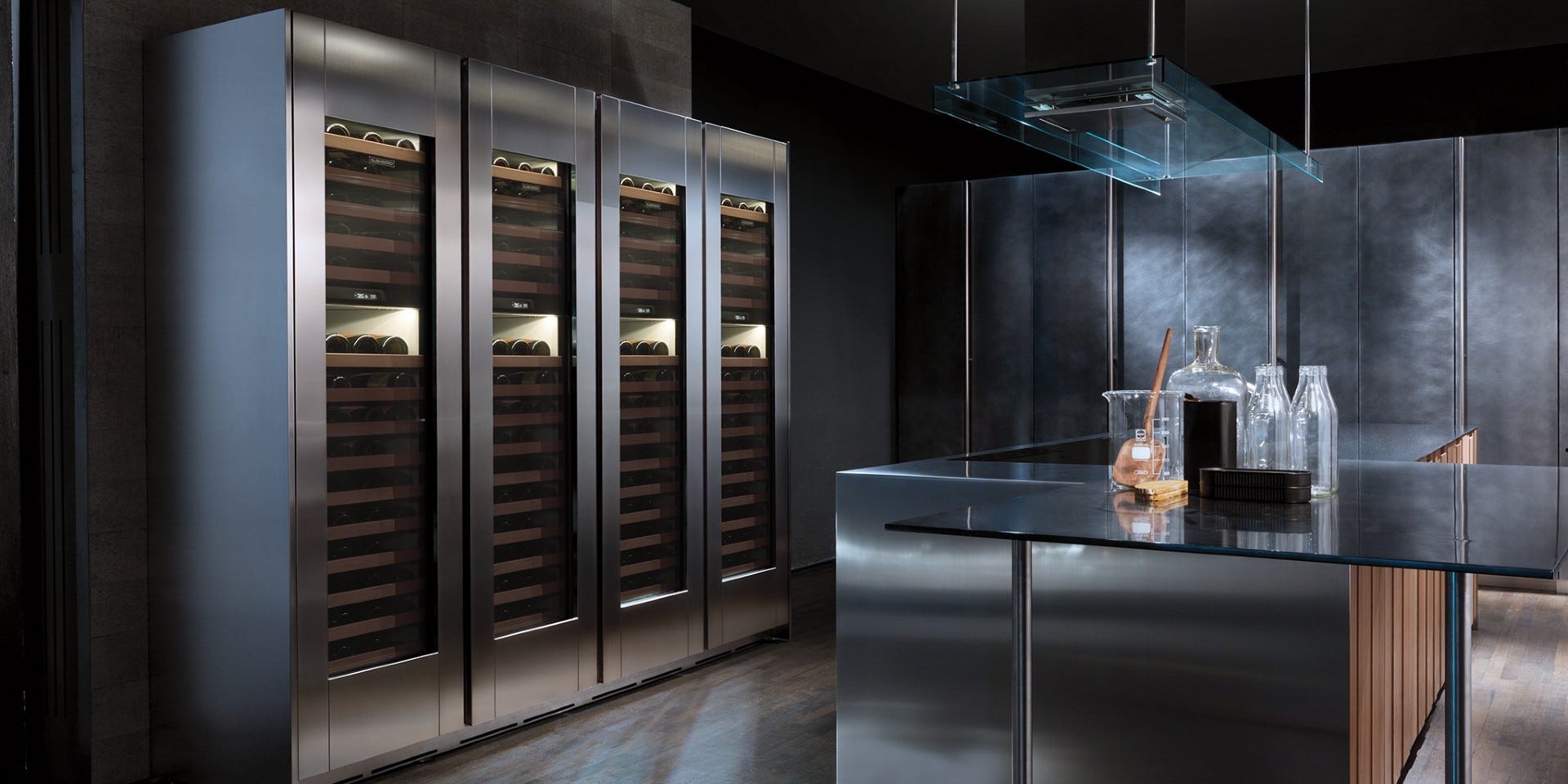 Fine wine is an investment too valuable and beautiful to be confined to a dusty cellar or shut away unceremoniously in a cupboard. And to pull out a dry cork or serve wine from a bottle with a moldy label – unthinkable.
Better storage for the bottle means more enjoyment in the glass. Sub-Zero wine storage units act not merely as coolers but as guardians against the four enemies of wine: heat, humidity, light and vibration. Explore »
---
Better storage for the bottle means more enjoyment in the glass. Sub-Zero wine preservation units act not merely as coolers but as guardians against heat, humidity, vibration and light – the four enemies that can rob wine of its complexity and character. Available in three widths, from 46 cm to 76 cm, with 46- to 147-bottle capacity, they let you bring the pleasures of wine into any room in your home.
---