Miele makes it easy
Intelligent functionality for your home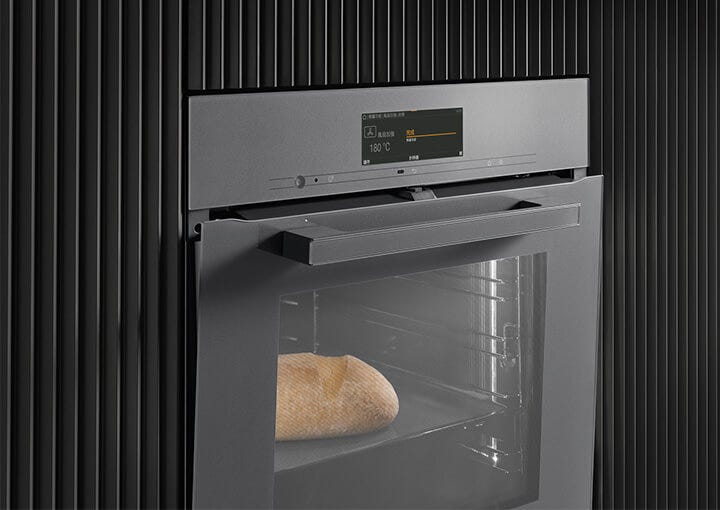 No more overcooking with TasteControl
Miele's TasteControl technology maintains the optimal serving temperature for up to two hours by rapidly cooling the oven at the completion of the cooking program. Now even latecomers to the dinner table can enjoy perfect warm meals that aren't overcooked.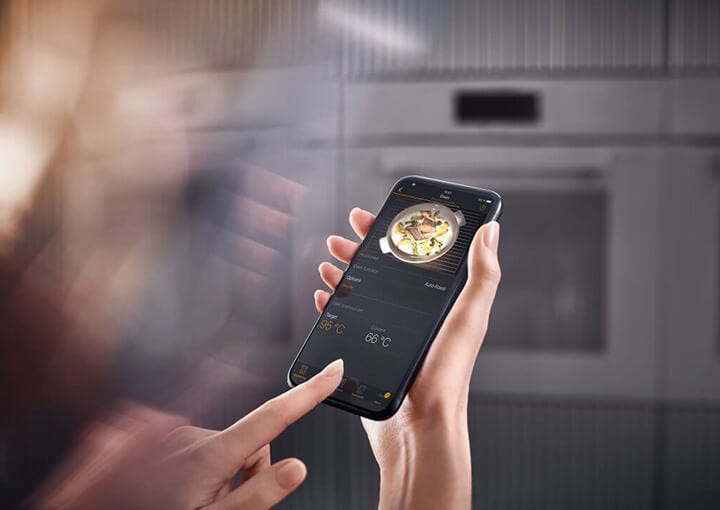 Keep an eye on your food with FoodView
Quickly check up on your food at any time, from anywhere with Miele's in-oven camera. The camera sends pictures of your food from your oven straight to the Miele@mobile app on your device. You can then remotely adjust the temperature and cooking time for perfect results by simply swiping your finger.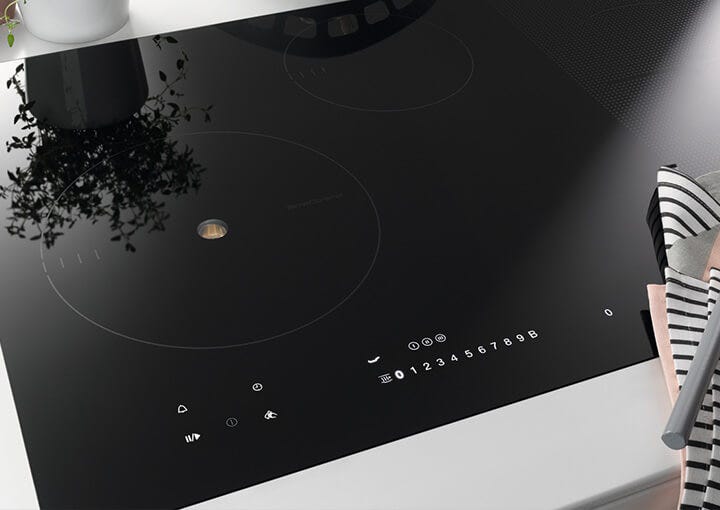 Perfect results with TempControl
TempControl takes the guesswork out of cooking and delivers consistent results by maintaining the cooktop temperature without the need for constant power level adjustments. Simply select the ideal pre-set temperature for your dish, whether it be gently simmering sauce, boiling pasta or flash frying and TempControl will do the rest.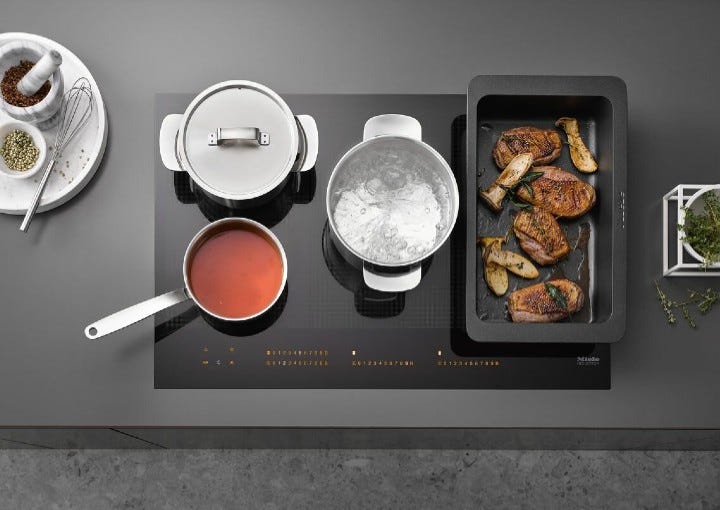 Powerful versatility with PowerFlex
Miele's PowerFlex provides ultimate flexibility by enabling selected induction coils to be combined, creating a single large cooking zone. PowerFlex is perfect for large stockpots and can even be used with roasting pans for stove to oven convenience. PowerFlex also features Miele's incredible TwinBooster technology for ultra rapid heating by concentrating the power of 2 cooking zones into a single cooking zone.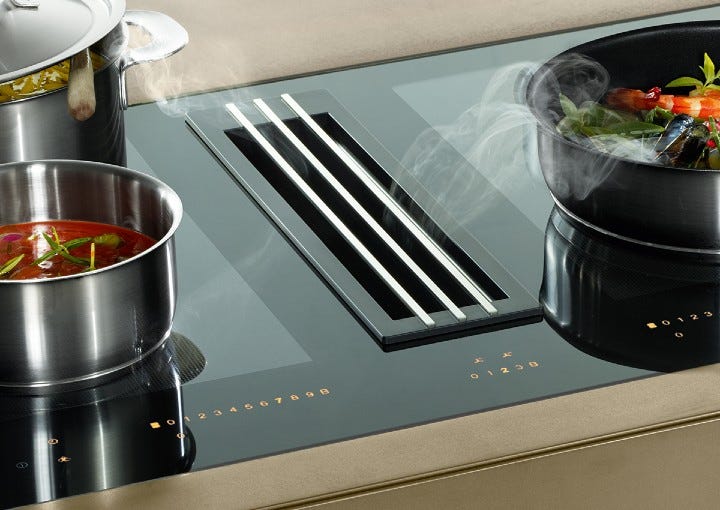 Ultimate Design Flexibility with TwoInOne
Miele's TwoInOne cooktops integrate the extractor fan into the induction cooktop surface, eliminating the need for a separate overhead rangehood. The streamlined design complements open plan designs and is an innovative space saver in smaller kitchens.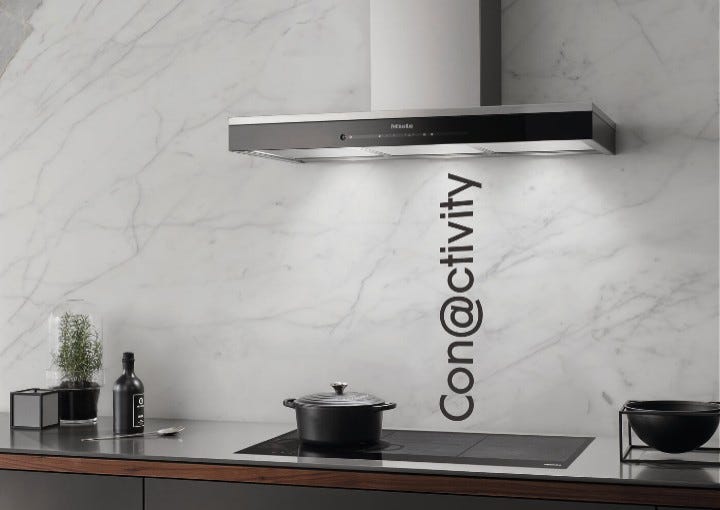 Concentrate on cooking with Con@ctivity
Miele Con@ctivity enables the cooktop and rangehood to communicate via WiFi. The rangehood is automatically switched on and the extraction level is constantly optimised for whatever you're cooking, keeping your kitchen fresh and free of vapours. When you finish cooking the rangehood then switches itself off, restoring kitchen bliss.