With the New Westinghouse Aspire range - Now You Can

For over 60 years, Westinghouse have designed and manufactured home appliances that have helped Australians live better.
Design combined with practical innovative functions means all Australian households can enjoy great food,
enhanced cooling and washing solutions so they can all get on with the better things in life.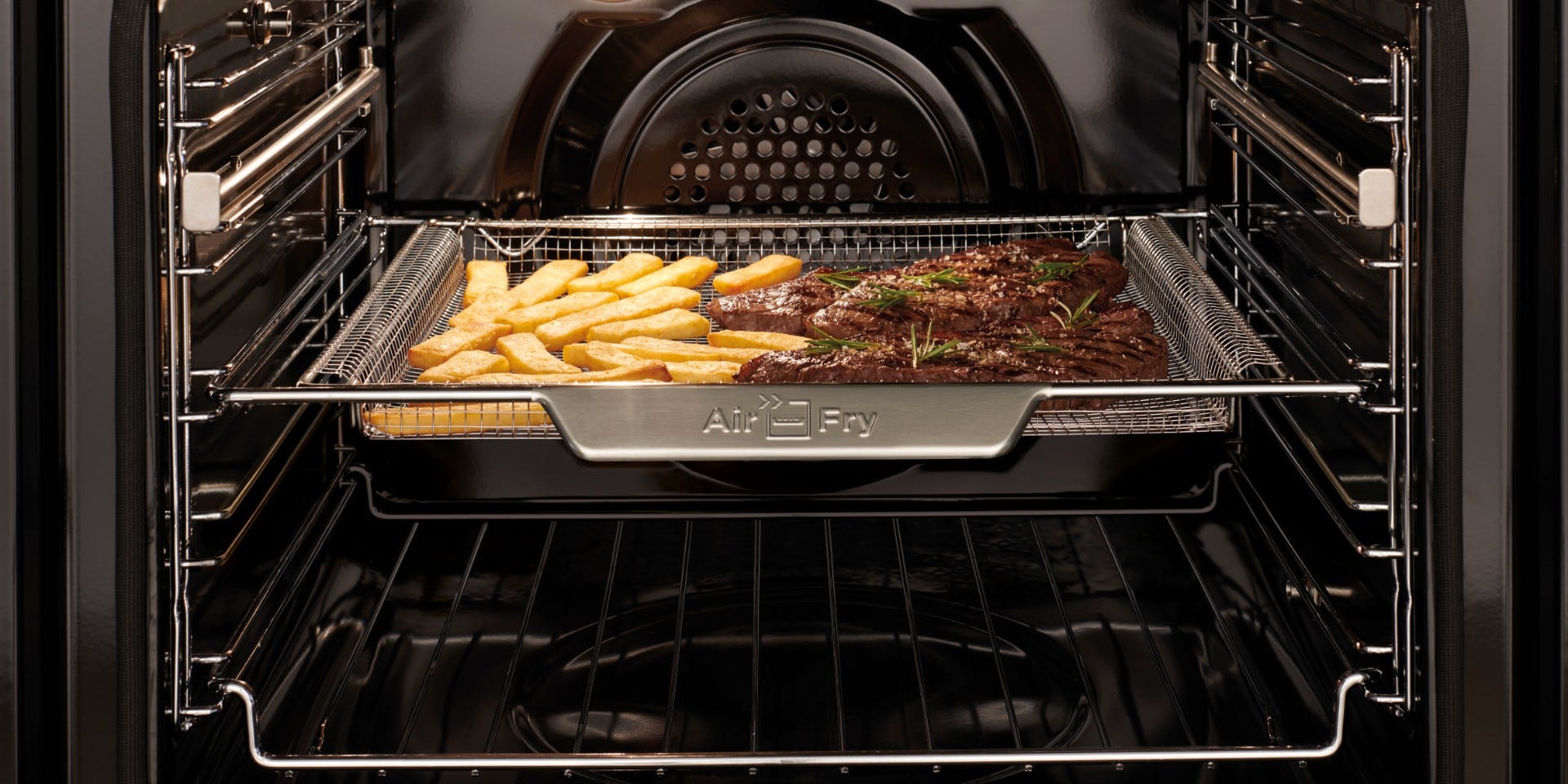 AirFry
Enjoy perfectly crispy and delicious fried foods without the guilt with the Airfry function, available in a variety of Westinghouse ovens, AirFry allows you to cook all your favourites like hot chips, chicken nuggets and other fried snacks with very little oil and fattiness.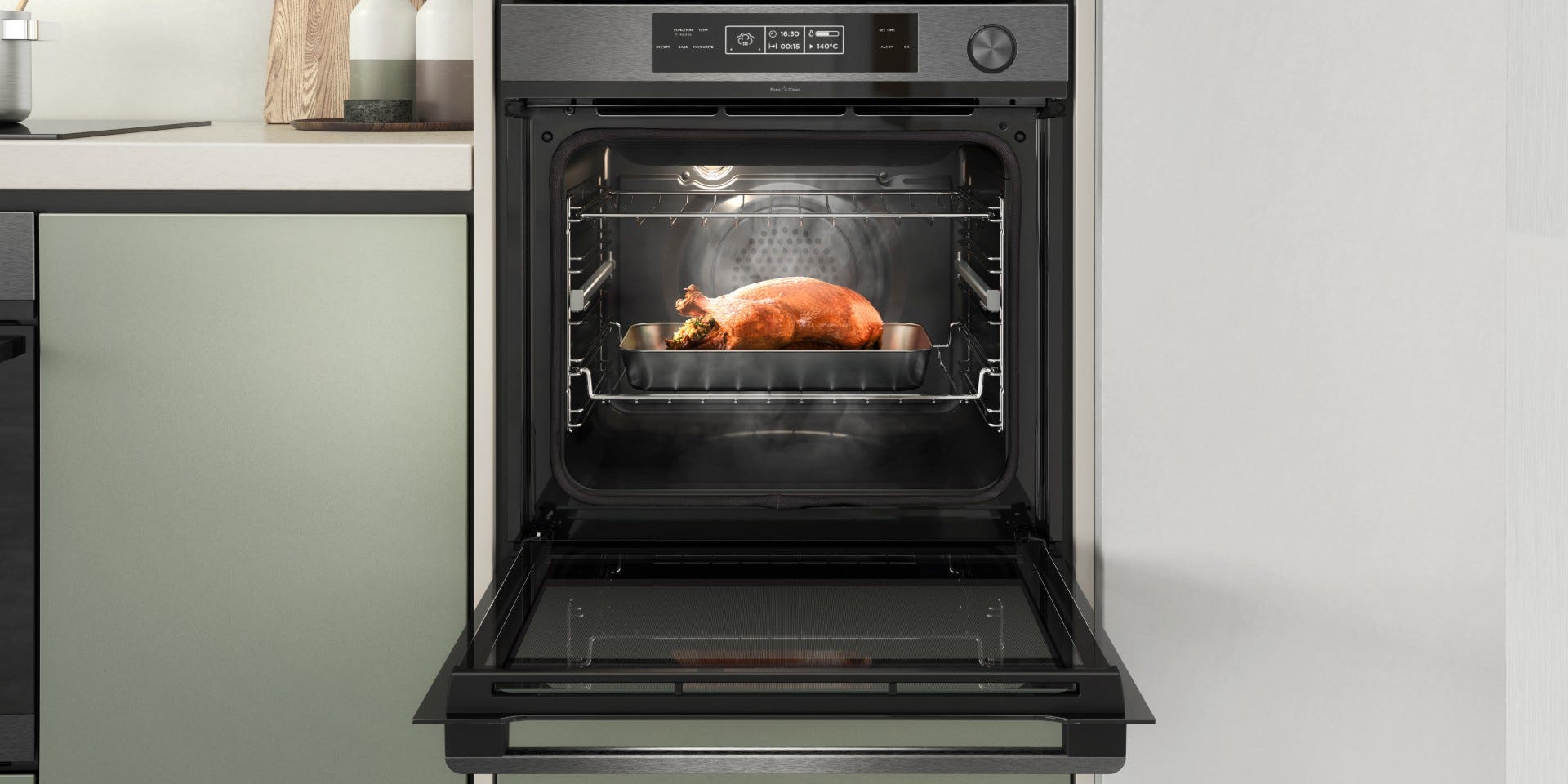 Easy Bake + Steam
Steam Assist Cooking makes creating a soft succulent centre with a crispy golden exterior easy for dishes like roast meat, poultry and fish. The Easy Bake + Steam Function combines the heat of baking with steam for fluffier centres and crispier crust on puddings and pastries.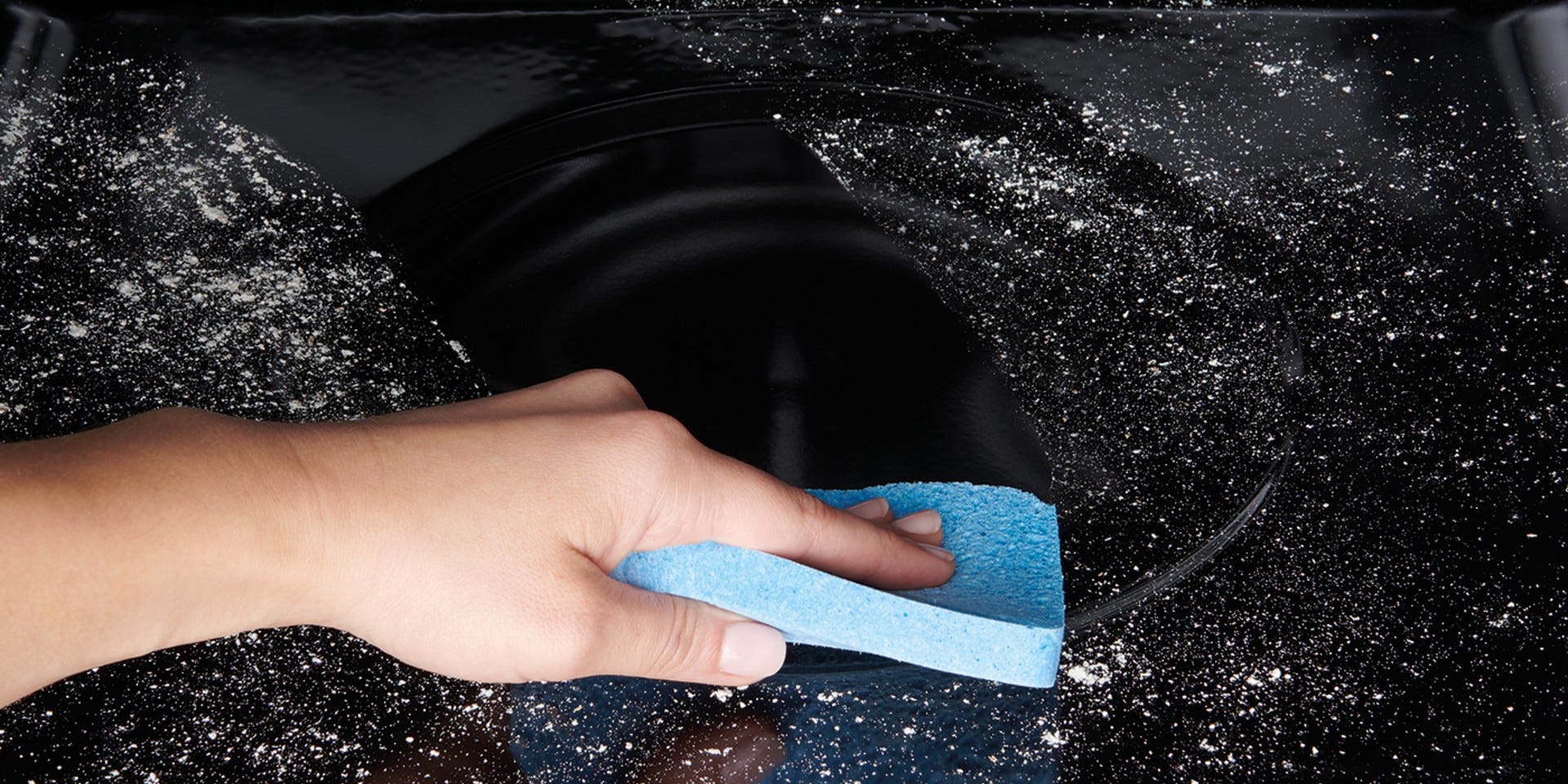 PyroClean
Even cleaning up is easier with Westinghouse, Choose a PyroClean oven and with the press of a button you can keep your oven shiny and clean. The oven turns on to an extremely high temperature, turning grease and grime into ash.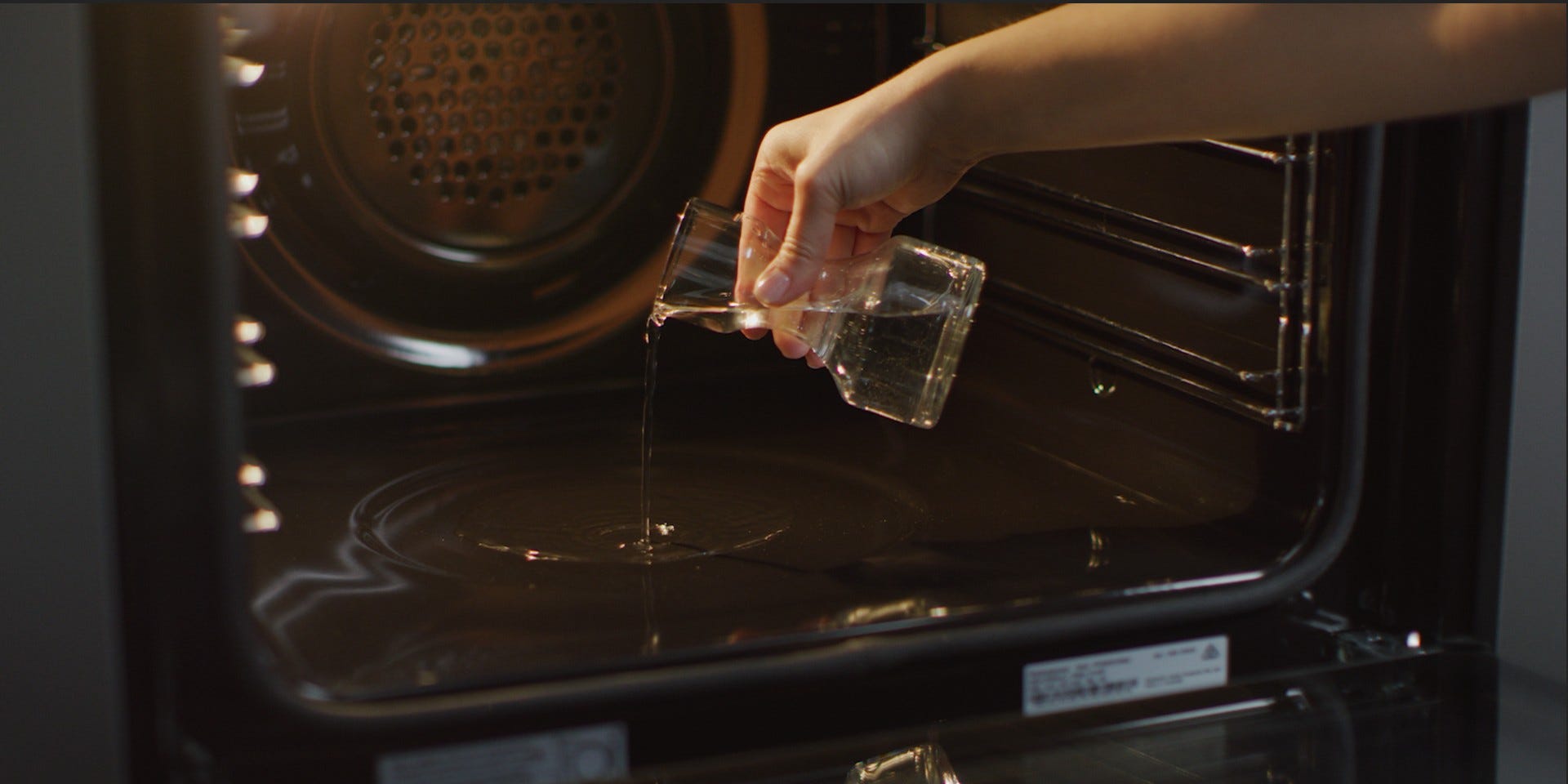 SteamAssist Clean
A 30-minute light oven cleaning that's chemical free. Just add water and vinegar, turn on the steam cycle and wait until grime is softened and loosened. Grab a cloth, some detergent and wipe. Your oven is clean again. Easy.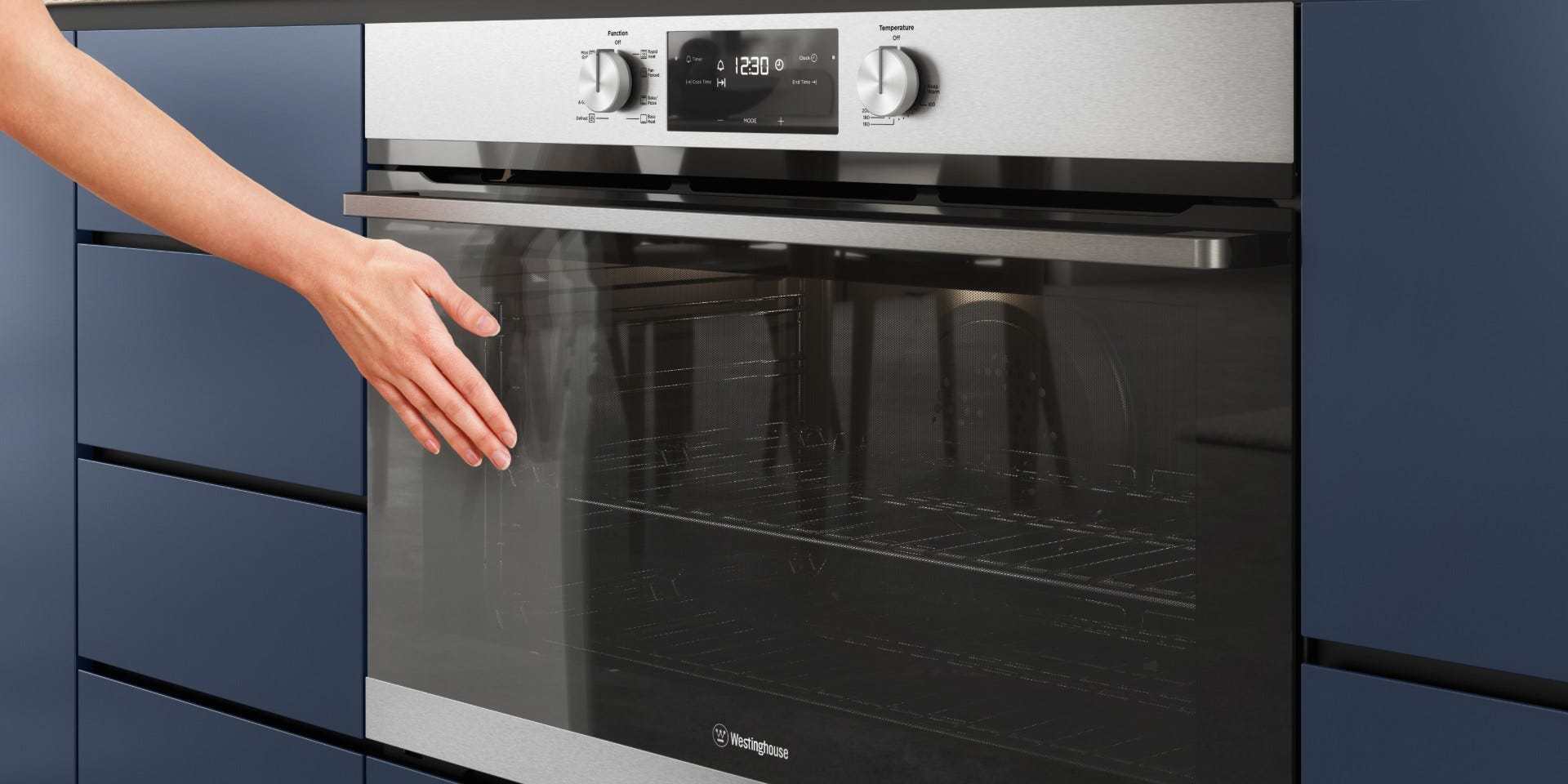 Cool Touch Doors
For extra peace of mind and safety in the kitchen, we've developed multi-layer glazed oven doors. Given the multi-layer glazing, the Westinghouse FamilySafe oven doors are found to be cooler and safer for families with young children.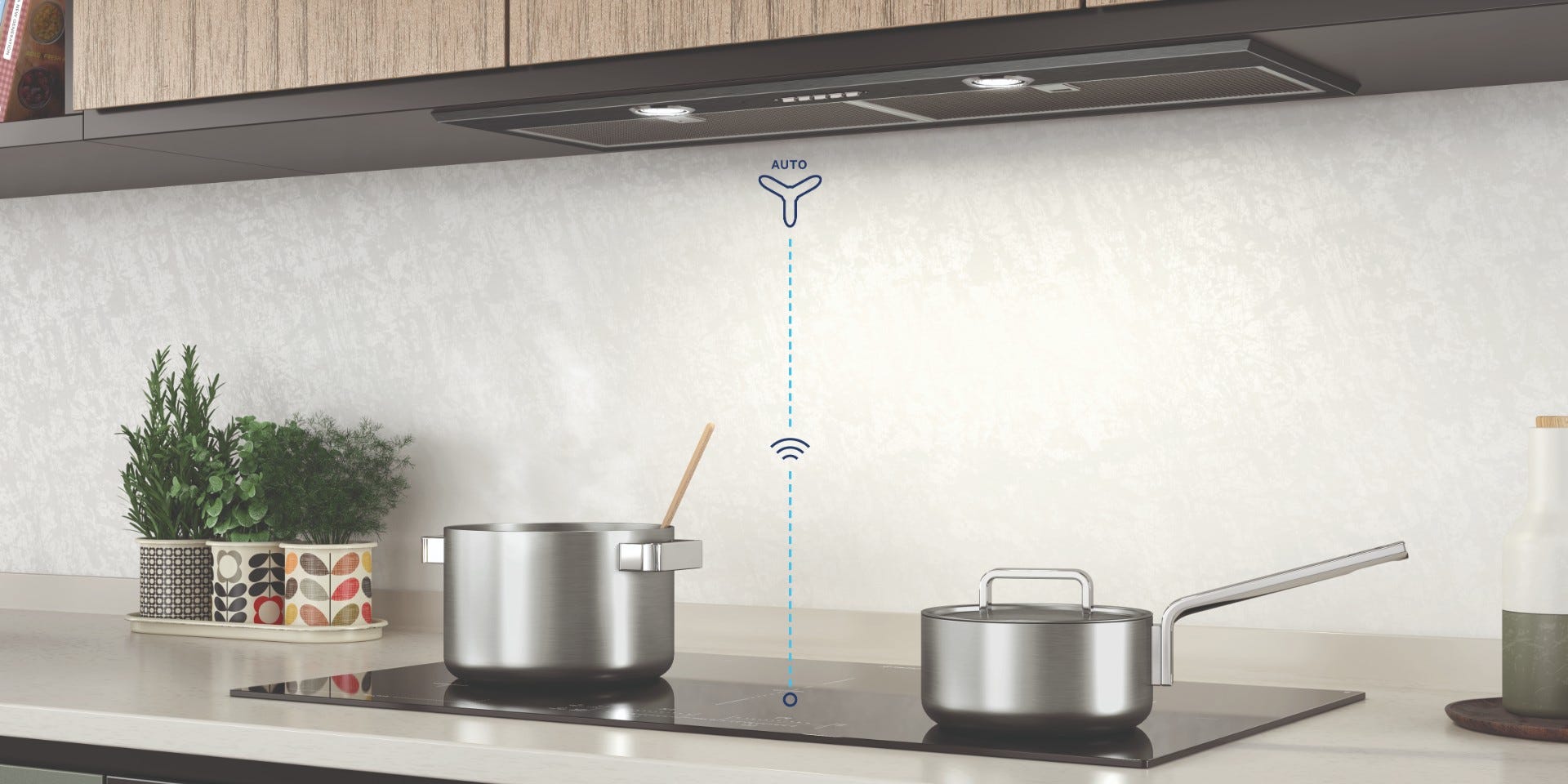 Hob2Hood
With Hob2Hood technology compatible rangehoods work seamlessly with your induction cooktop to clear your kitchen of cooking smells and steam. As you start cooking the rangehood will automatically turn on then intuitively adjust the fan speed and airflow to match your cooking, How's that for hands-free convenience.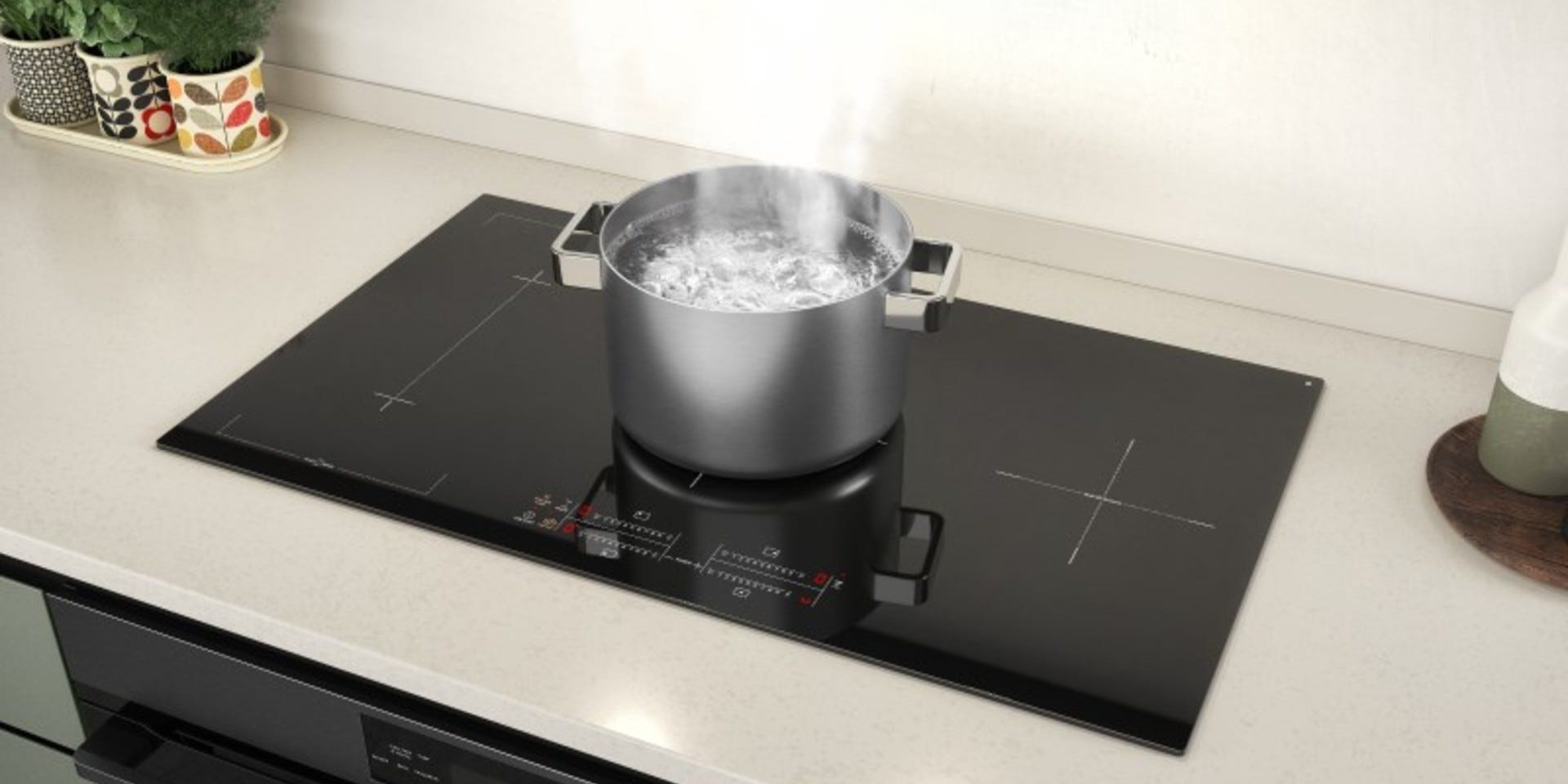 BoilProtect
Spend less time waiting for water to boil with BoilProtect". BoilProtect detects rising bubbles and automatically reduces the heat to a low simmer. Now you can get on with better things like preparing the meal components instead of monitoring the water. BoilProtect only applies to stainless steel and enamelled pots.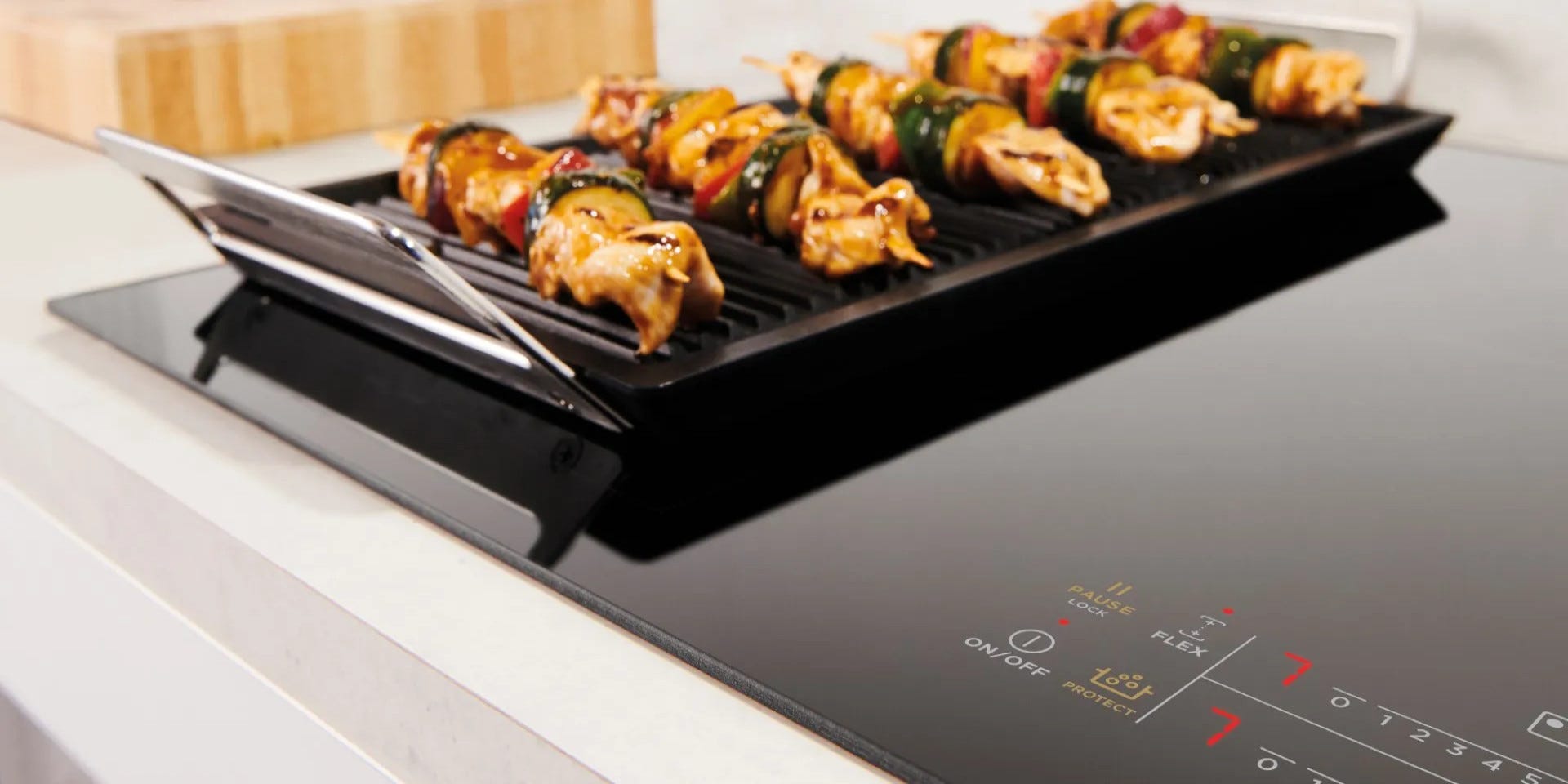 FlexZone
Designed with busy family kitchens in mind, FlexZone lets you use two induction zones separately or link them together when you're cooking for a crowd.