---

PREDICT DELICIOUS

Enjoy a lifetime of adventurous, more satisfying cooking. Wolf distills legendary professional heritage, power and finesse into cooking equipment whose precise control ensures the dish you have in mind will be the dish you bring to the table.
---
Just looking at a Wolf cooktop or rangetop can make your heart beat faster, with their sleek, streamlined designs. Then, use any of them just once and the real passion ignites. Gas, induction – whichever you choose, you get the professional control from high end to low end that lets you cook with confidence, and ensures delicious results.
Explore »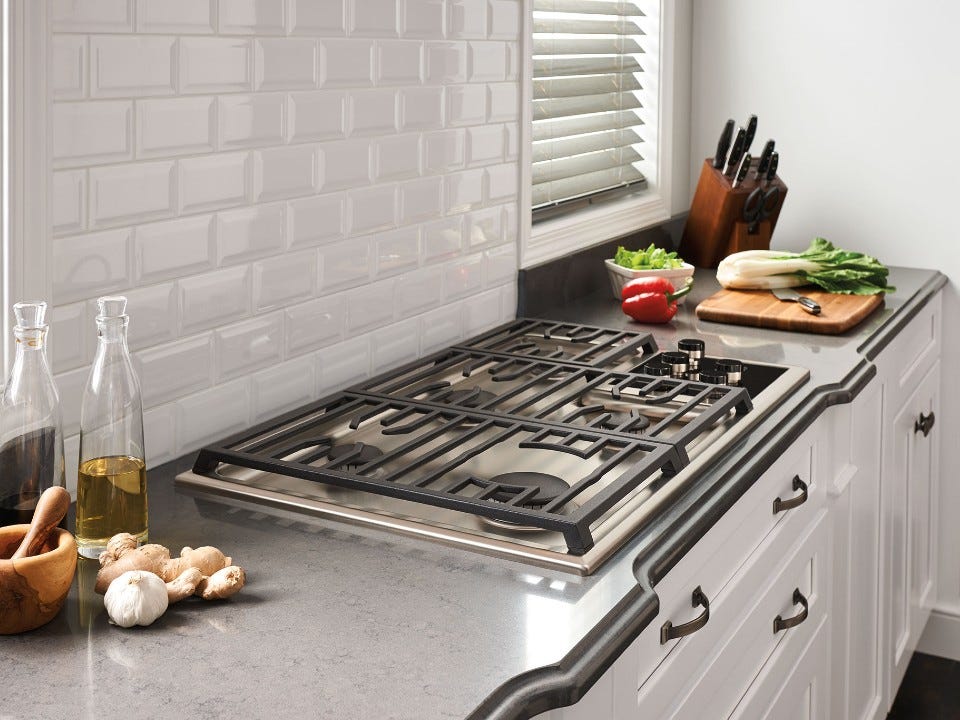 Imagine melting fine chocolate without scorching, or gently simmering a creamy béarnaise sauce to perfection. It's this low-heat finesse – developed over eight decades in professional kitchens – that sets Wolf gas cooktops apart. Dual-stacked sealed burners deliver just a mere breath of flame, then turn on the high Btu power you need for faster boils and restaurant-quality sears.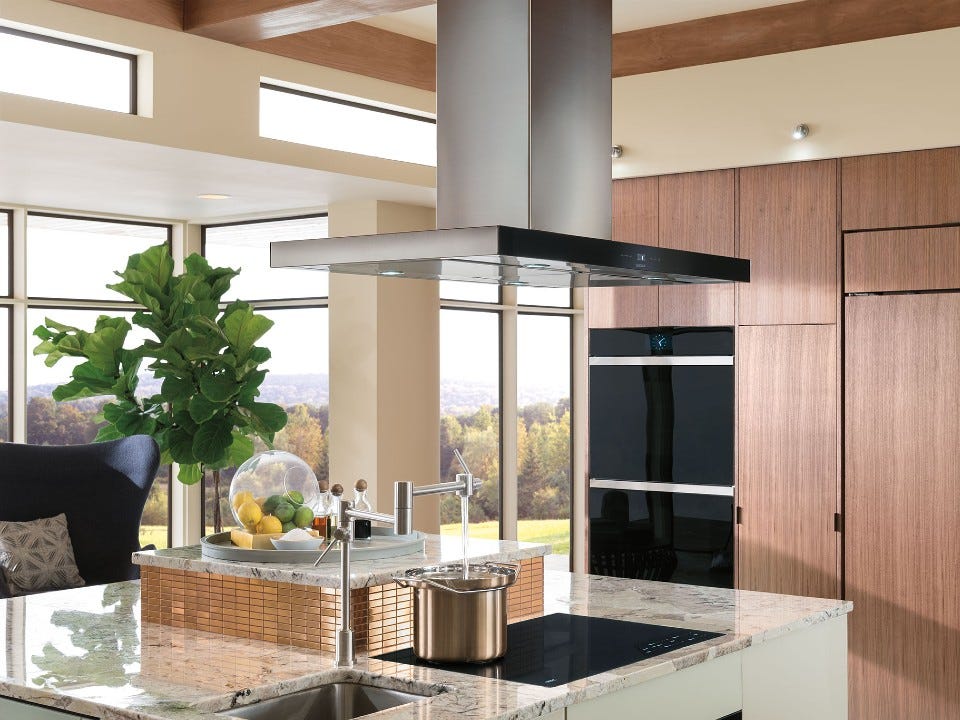 Magnetic induction is a cooking technology of startling precision, power and efficiency. The cooktop doesn't heat up, only the cookware does, fast and with perfectly distributed heat. Turn an element up or down, and the temperature response is instantaneous – up to 40% faster than gas or electric.
You get lightning fast high heat or very low lows – the precise control you need for any dish – all on a cooktop that is highly efficient, safe and easy to clean.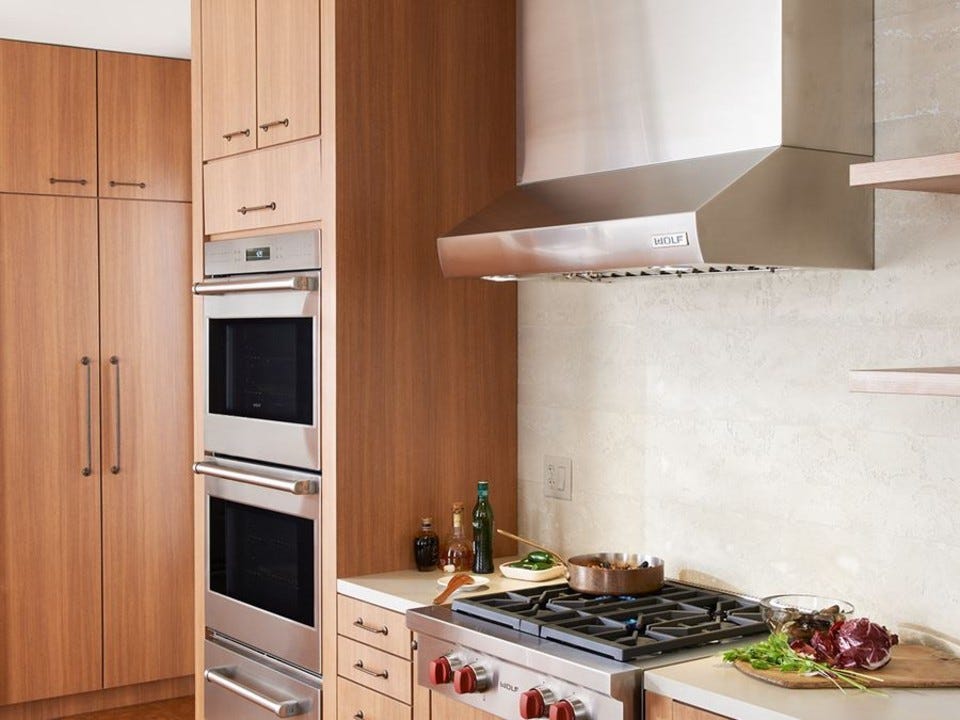 There's a reason so many professional chefs choose gas cooking: control. Wolf has taken that control up a notch with its patented, dual-stacked sealed burners. The upper flame ports deliver maximum heat for restaurant-quality sears and faster boils, while the lower ports turn down to just a breath of steady flame for delicate simmers and melts.
Available in 30", 36" or 48".
Turn any countertop into a cooking area. Combine modules à la carte to create a custom cooktop. Or bring specialty cooking into any kitchen. Think asparagus in the steamer. Shrimp on the grill. It's a whole new way to create exactly the cooking set-up that suits you best.
Explore »
---
COOKING YOUR WAY
You're a vegetarian – add the steamer or multifunction module to your kitchen. Steak your thing? Fire up the electric grill when the weather keeps you inside. At just 38 cm in width, combine module cooktops à la carte to create a custom cooking array suited to your needs. Your range or oven isn't the end of your cooking set-up – it's just the beginning.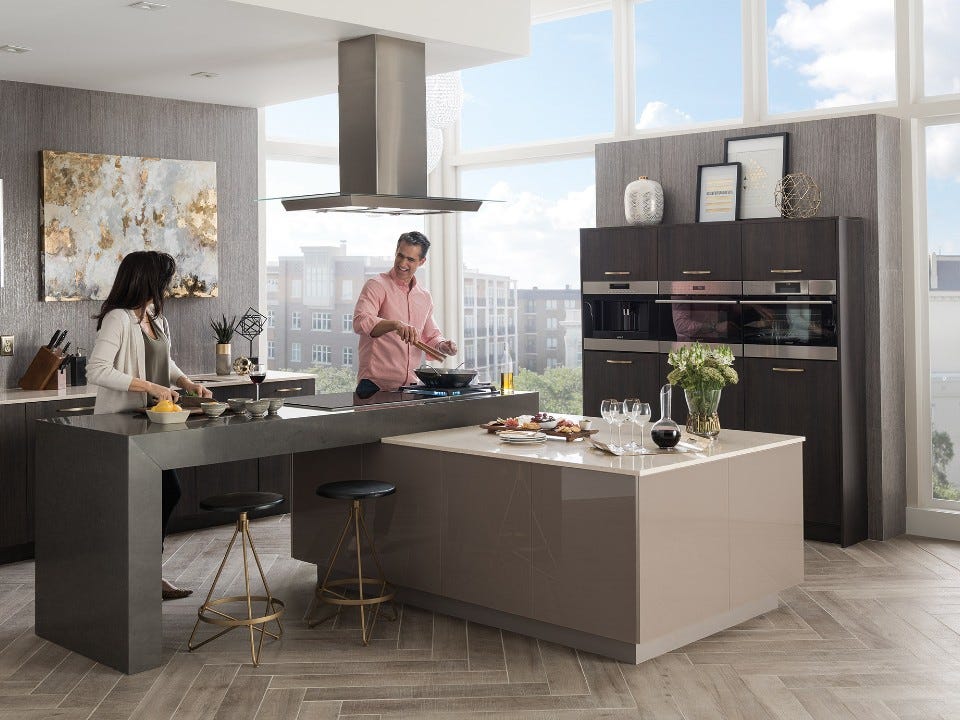 ---
Bake, roast, steam, and broil with the confidence of Wolf built-in ovens. Wolf convection ovens, convection steam ovens, and convection speed ovens offer intuitive controls and consistent temperatures to ensure every meal is predictably remarkable. Explore »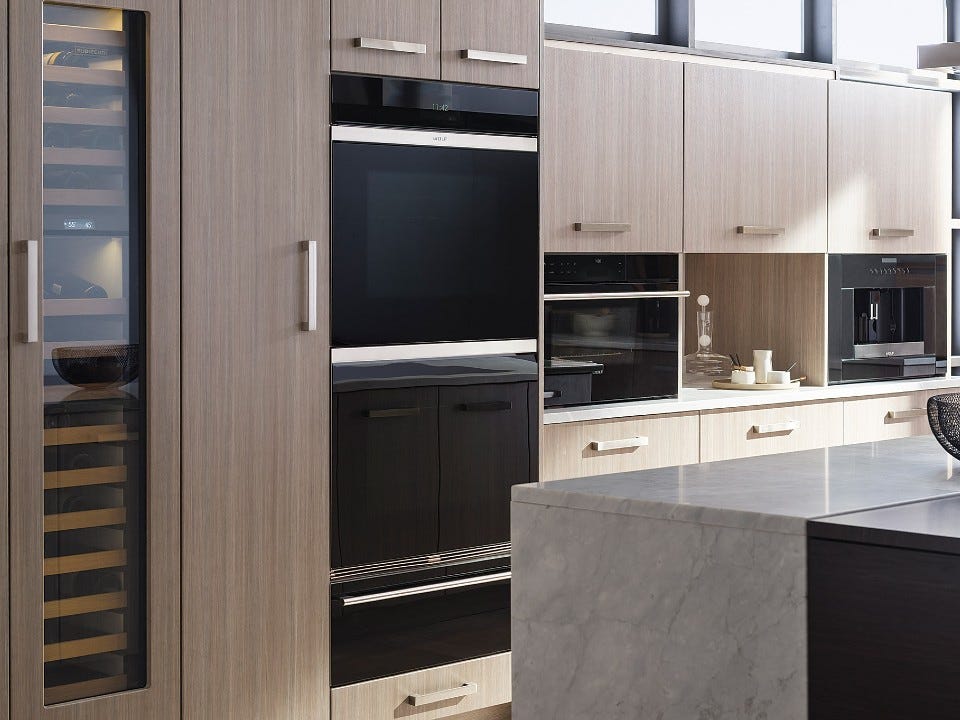 There have never been ovens like these. The high-performance heirs to our pioneering L series, the M series combines four striking new looks and advanced Dual VertiCross™ convection for the most consistently delicious cooking results yet. Ten touchscreen modes let you roast, bake, broil with ease, while the new Gourmet mode has a menu of almost fifty presets for effortless preparation of many popular meals.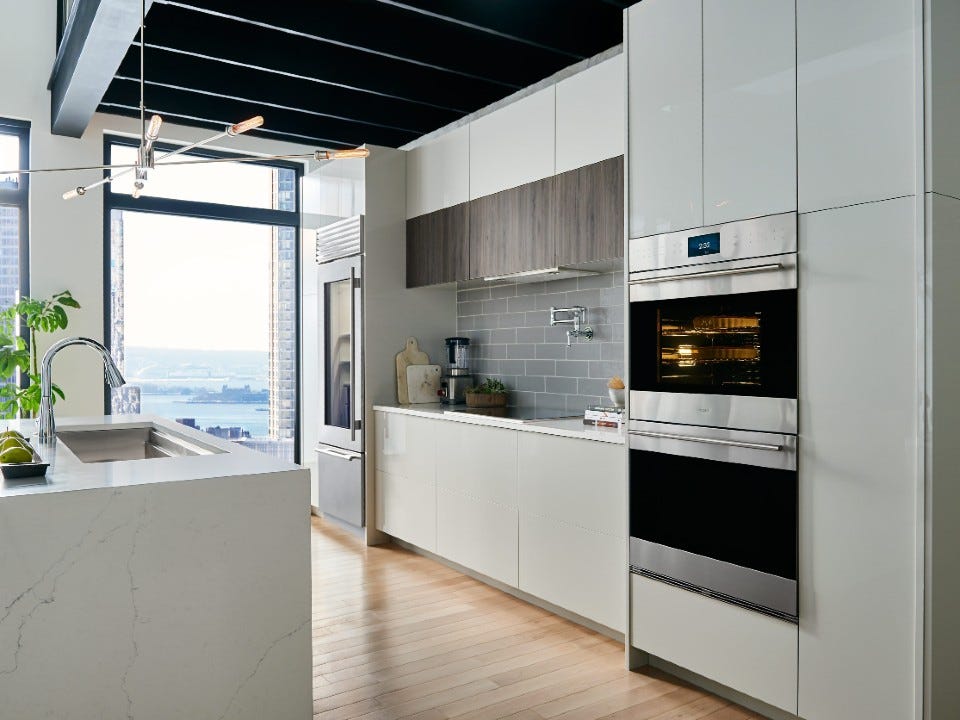 E SERIES OVENS
Most ovens have hot and cold spots. Wolf E series ovens are different. Two convection fans and multiple heating elements control heat and airflow more precisely – 190° is 190° everywhere, and meals come out exactly the way you'd envisioned. In your choice of contemporary, transitional or professional styles, E series ovens fit any kitchen beautifully.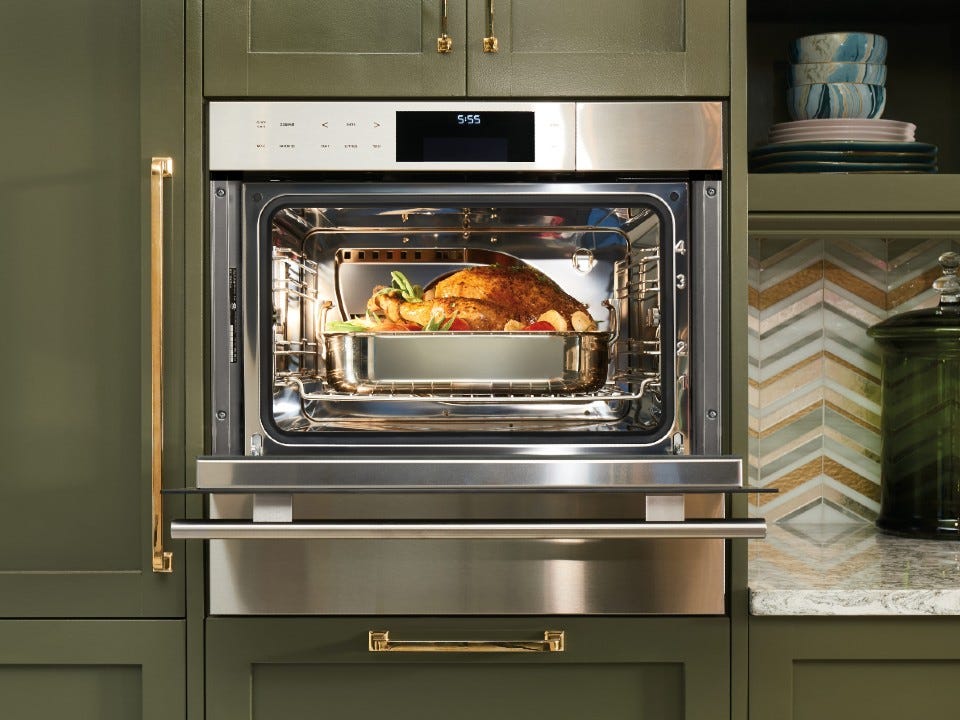 CONVECTION STEAM OVENS
They may be the world's most versatile ovens. Choose the cooking mode combining steam and convection that's ideal for your dish. The oven's unique digital technology senses the amount, size and shape of the food, and automatically adjusts all the details of cooking. Bake bread worthy of a boulangerie. Cook the juiciest roast you can imagine. Steam vegetables and retain more nutrients. Even bring leftovers back to moist, flavorful life.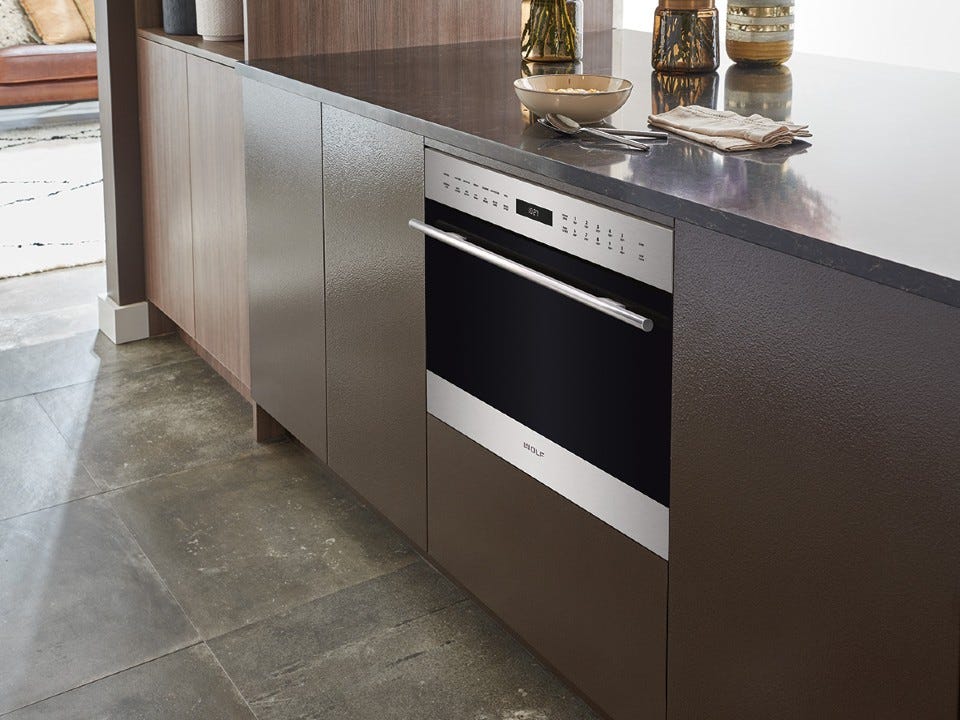 SPEED OVENS
The best of two ovens. A speed oven combines the power, speed, and smaller size of a microwave oven with the efficient heat distribution and browning capabilities of a convection oven and broiler. With the assistance of preset modes, you can use the two functions separately, such as popping popcorn with the microwave function or baking cakes with the convection oven function, or in tandem. Used together, the functions help reduce overall cooking times.
---
Give your kitchen an iconic centerpiece. Wolf dual fuel ranges are unmistakable heirs of the cooking instruments that have been the choice of professionals for eight decades – and are now the favorite of discerning home cooks. Dual-stacked gas burners provide precise control from high end to low, while Wolf's famed dual convection oven delivers consistently delicious cooking results.
Explore »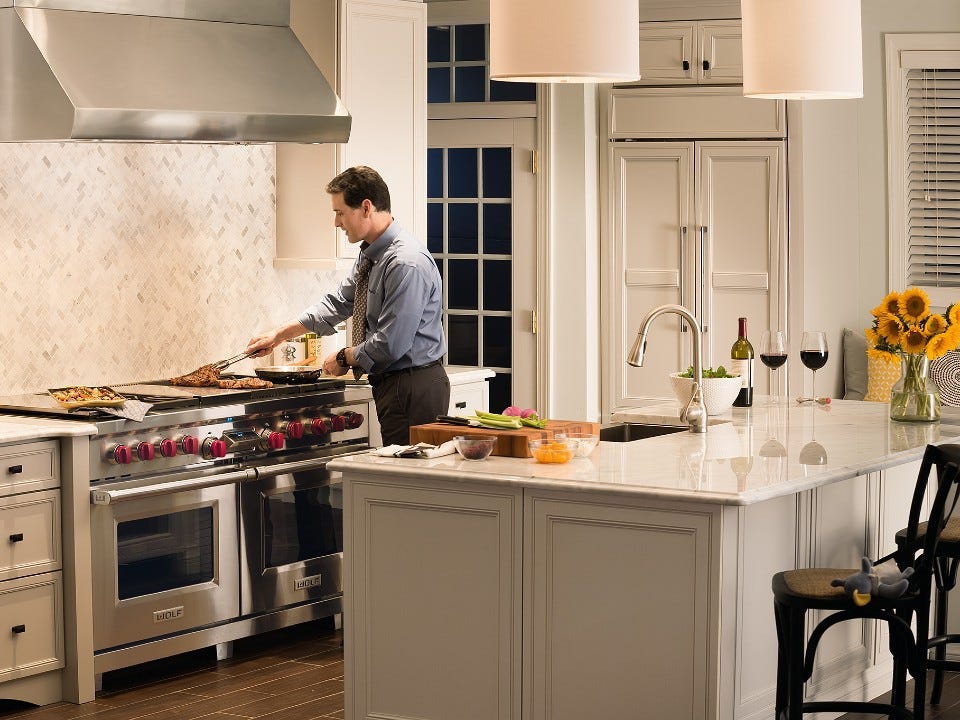 Discover a new world of cooking – the best of two worlds, actually. Topside: Wolf gas cooking in all its glory, with the power and control of dual-stacked, sealed burners. Below: that marvel of cooking technology, the Wolf dual convection electric oven, with two fans and four heating elements for consistent heat across all racks.
Available in 76 cm, 91 cm, 122 cm or 152 cm, with cooktop configurations that include griddle, broiler and French top options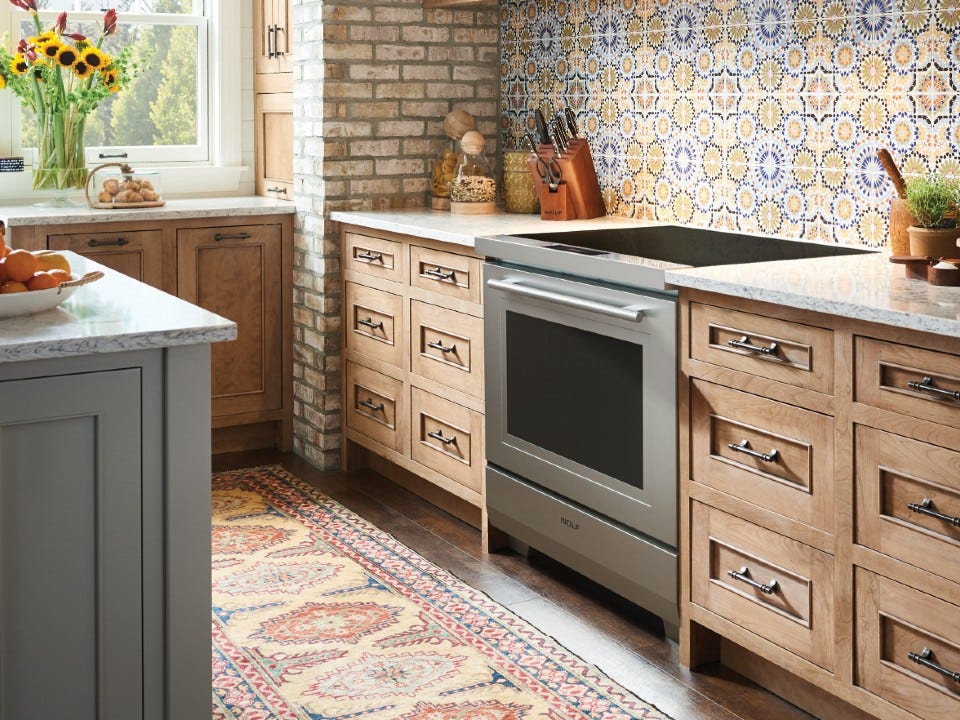 Now there's an exciting new alternative to gas. Wolf induction ranges give you a cooktop with incredible speed and control – boils water faster than gas, and has almost instantaneous temperature control, yet also gives you ultra-low, steady simmers and melts. Down below, the famed Wolf dual convection oven bakes and roasts with reliably even heat.
Available in professional and transitional styles, in 76 cm and 91 cm sizes – the 91 cm size is exclusive to Wolf.
---
Choose the professional style as an iconic finishing touch or more contemporary options that can be tucked away out of sight or installed as a complement to any modern kitchen design. Powerful blower controls and halogen lighting keep your cooking area bright, fresh and clean, and filters are dishwasher-safe for easy cleaning.
Explore »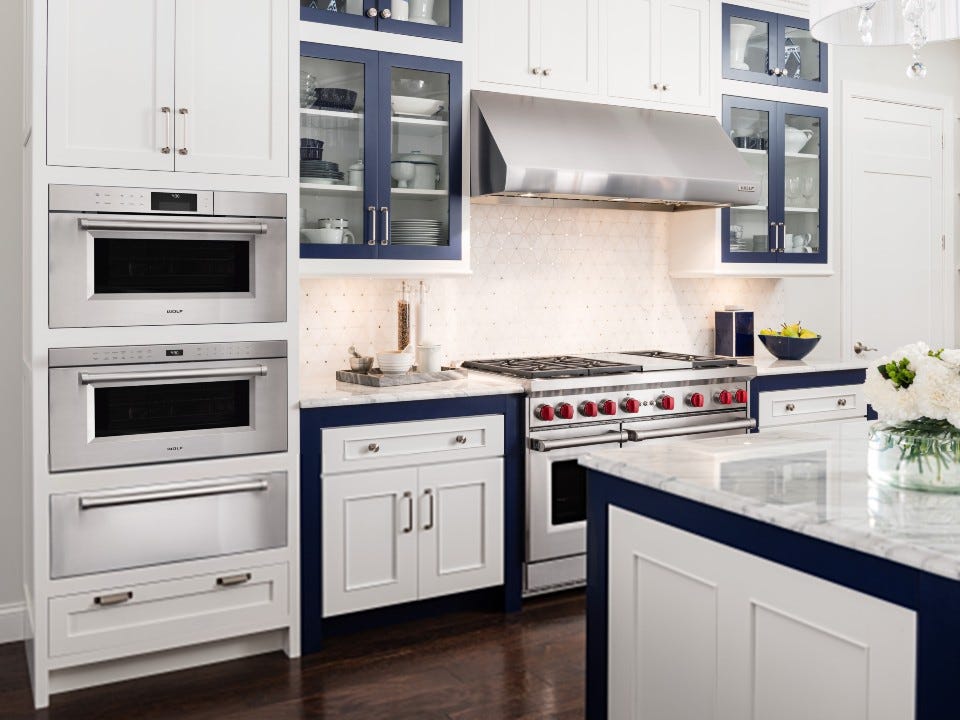 BRILLIANT FORM & FUNCTION
Behind the sculpted lines of Wolf hoods, there's a lot of hard-nosed thinking. Bright halogen lighting with multiple settings to illuminate the cooking surface. Powerful multi-speed blowers to whisk away smoke and odours.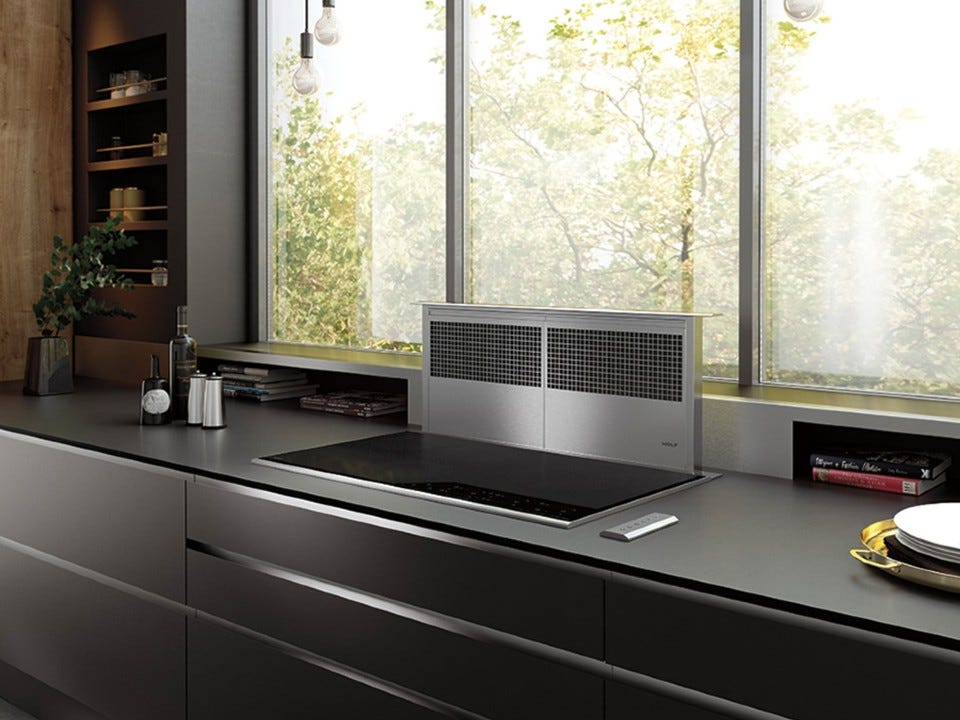 AN AIR OF SOPHISTICATION
What's your taste in kitchen design? Rustic? Ultra-contemporary? Somewhere in between? Wolf's array of ventilation products – wall hoods and downdrafts – includes precisely what you're looking for in terms of both design and application.
---
Everything tastes better al fresco. But the imprecise heat control on most grills can make outdoor cooking a hit-or-miss proposition. Wolf grills change all that. They give you the same kind of precision control and ease of use features as their indoor counterparts - Wolf ranges, ovens and cooktops. Just imagine the juicy possibilities.
Explore »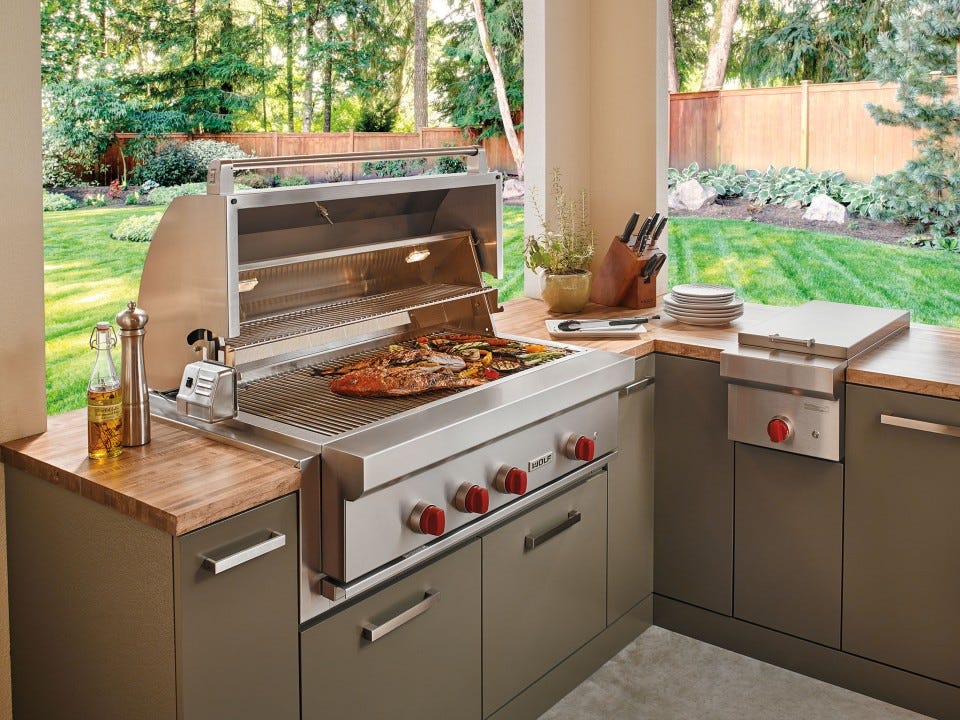 With Wolf BBQ grills, as with every Wolf product, you can count on quality construction and exceptional performance through years of outdoor cooking. Wolf BBQ grills are sculpted in double-wall stainless steel and precision-welded. Each of the gas grill models comes in natural gas or LP, and can be built in to your outdoor space.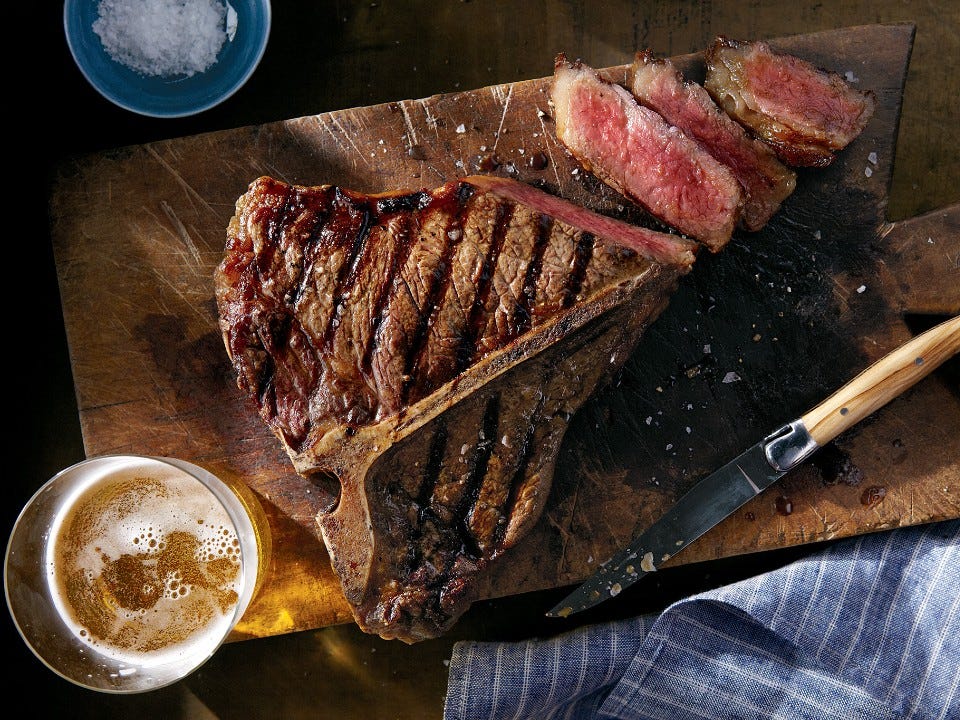 IDEAL GRILLING CONDITIONS PRODUCE IDEAL RESULTS
Wolf outdoor gas grills use two types of heat, direct and radiant, to achieve the ideal temperature range and uniform heat distribution that are the keys to flawless grilling. Direct heat from the gas burners delivers high, searing temperatures and rapid preheating, while radiant heat sources distribute temperatures evenly.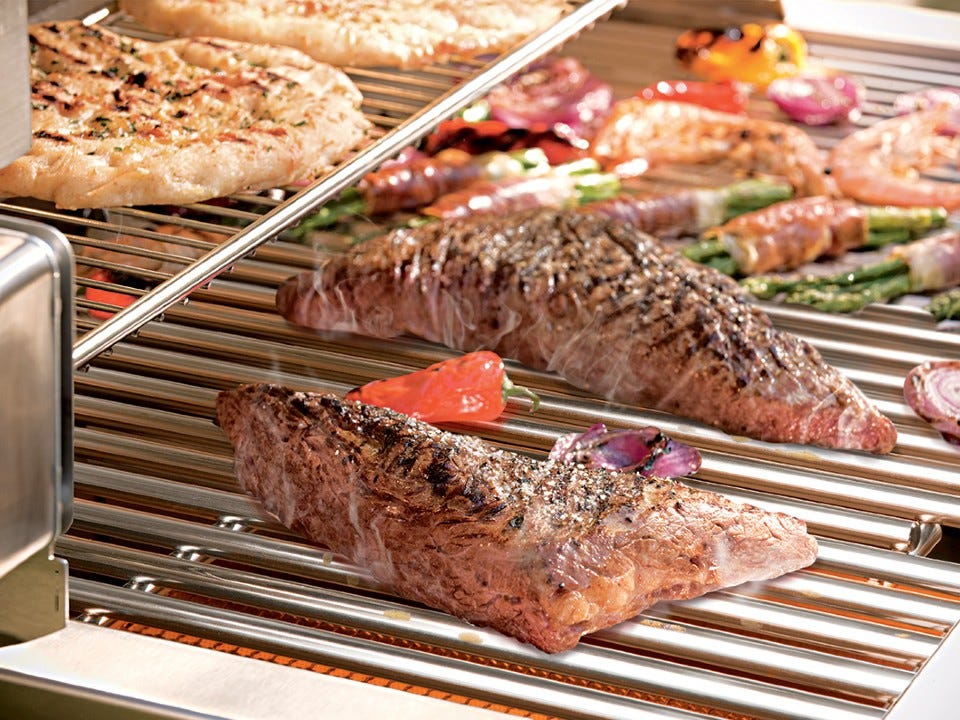 SUPERIOR IN EVERY DETAIL
Stout, 10 mm thick stainless steel grates retain and radiate more heat for more even grilling (and coveted restaurant-style grill marks). These grates will not rust or chip. A spring hood assist opens and closes the stainless steel hood with a light touch. The heavy-duty, concealed springs eliminate 50 percent of the weight, and the handle design keeps hands away from the hot grilling surfaces.
---